Leininger Cabinet & Woodworking is Forest Stewardship Council® certified.
This means that we subscribe to the sustainable and responsible use of our forests to produce our products, and that the Forest Stewardship Council recognizes us. We have participated in many LEED projects (Leadership in Energy and Environmental Design) which are dedicated to creating buildings that are environmentally responsible and healthy places to live and work.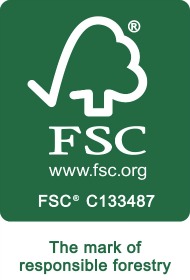 Leininger is capable of delivering the MR-4 (recyclable content) MR-5 (regional material) EQ4.1 (VOC) EQ 4.4 (NAUF) and MR-7 ( FSC) requirements to any LEED certified job when requested by the owner. What this means to the customer is that we are interested and dedicated to providing environmentally responsible woodwork by following the guidelines set out by the U.S. Green Building Council. Leininger is also COC (chain of custody) certified #RA-COC-007619.
Click for more about the Forest Stewardship Council.