John Leininger – President
Third Generation woodworker with 46 years of experience in custom architectural woodworking and casework. BA in Political Science/Economics University of Kentucky in 1977. University of Kentucky Fellow. Studied design and woodworking for 2 years in a group apprenticeship with Master Woodworker Ian J. Kirby.
Duties include: long term planning, technical consulting, financial oversight, marketing, and customer relations. Currently, works extensively with the Architectural Woodwork Institute (AWI) as a member of the National Board of Directors and also serves as national chairman of the Education Committee. Gold member of the AWI Speakers bureau and teaches public speaking to woodworkers. Taught Advanced Estimating nationally for 8 years. Is a member of a AWI Best Practices Group since 2003. Lifetime Honorary Member of AWI.
Nancy Lacy – General Manager
30 years with Leininger Cabinet. Duties include: general manager of operations, financial officer, production scheduling, estimating, job costing, and purchasing. Attended AWI Seminars for Estimating, Project Management and Financial Management. Nancy is the Giving Tree Mission Coordinator at Pax Christi Catholic Church and has been doing so since 2008. Is a member of the first all-women's AWI Best Practices Group.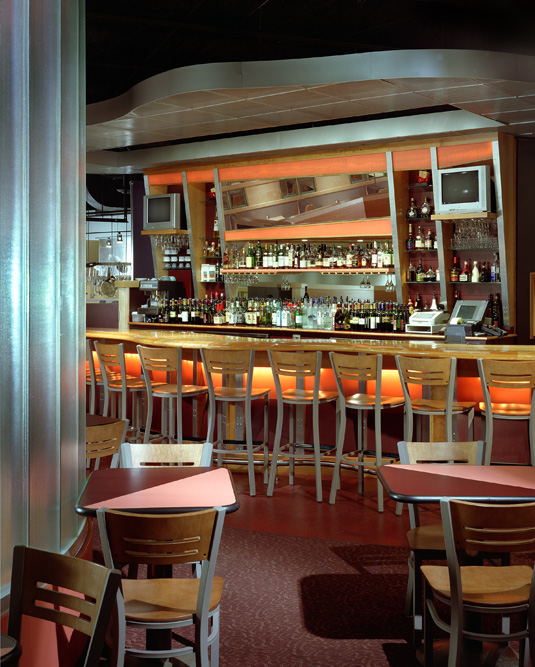 Nathan McKinney – Senior Project Manager
Six years with Leininger Cabinet and a total of sixteen year's experience in the industry. Responsible for project layout/coordination and project management. Other duties include field verification, quality control, technical support, modify & update CAD drawings, and product design. Attended AWI Advanced Project Management Seminar. Volunteers with Southland Christian Church Meals on Heals Outreach Program 4 times a year and assists twice a year with helping to set up sound booth/production for the Middle School Lift student ministries program.
Nate Bartley – Project Manager
17 years with Leininger Cabinet with more than 20 years in the industry. He recently transferred into our office as a Project Manager after spending years as a Production Supervisor in the shop. Responsible for project layout/coordination. Other duties include field verification, quality control, and technical support. Devoted husband and father of two.
Bryant Johnson – Project Manager
New to Leininger as a Project Manager; however, he has 35 years of experience with some of the area leaders in the woodworking industry. Responsible for project layout/coordination. Other duties include field verification, quality control, and technical support. Always seeking to increase working knowledge and has a keen eye for detail. He is a servant leader and family man. He is also a former working musician and avid softball fan. Almost all of his off work time is spent at the softball field.
Dan Lacy – Estimator
31 years with Leininger Cabinet. Responsible for project estimating, price submittals, and project coordination. BA Business Degree from University of Kentucky. Attended AWI Estimating & Advanced Estimating Seminars. Dan donates blood on a regular basis with the KY Blood Center.
Andrew Siewert – Shop Foreman/Engineer
23 years with Leininger. Duties include engineering, operations and facilities/equipment maintenance. Built a 3-D printer and programs for machine parts and various prototypes. Assists with Project Management and field measuring. Attended several Stiles Machinery training classes for CNC and Beam Saw, Plant Flow Planning, and Weinig Moulder Training. Associate Degree in Mechanical Engineering. Volunteers at Bryan Station Baptist Church with Vacation Bible School and Sunday School. He is a certified Dive Master and is certified in First Aid/Blood borne Pathogens/CPR and Rescue Diving.
Mathew Lowry – Lead Engineer
Five years with Leininger, six years in the wood industry & ten years in Granite Top Industry. Duties include oversee all engineering operations; prepare shop drawings, update/revise for revisions and field dimensions, prepare/layout packets for shop fabrication to both custom & production work stations that include all cut optimizations and CNC/machining information, purchasing of laminated panels and drawer boxes.
Stephanie Kerr – Administrative Assistant
15 years with Leininger. Duties include answering phones, data entry for accounts payable, job costing, inventory, schedules delivery trucks, and organization of all current and archived filing. She is an active ongoing volunteer at a non-profit radio station.